Achedaway Pro
Powerful Massage Gun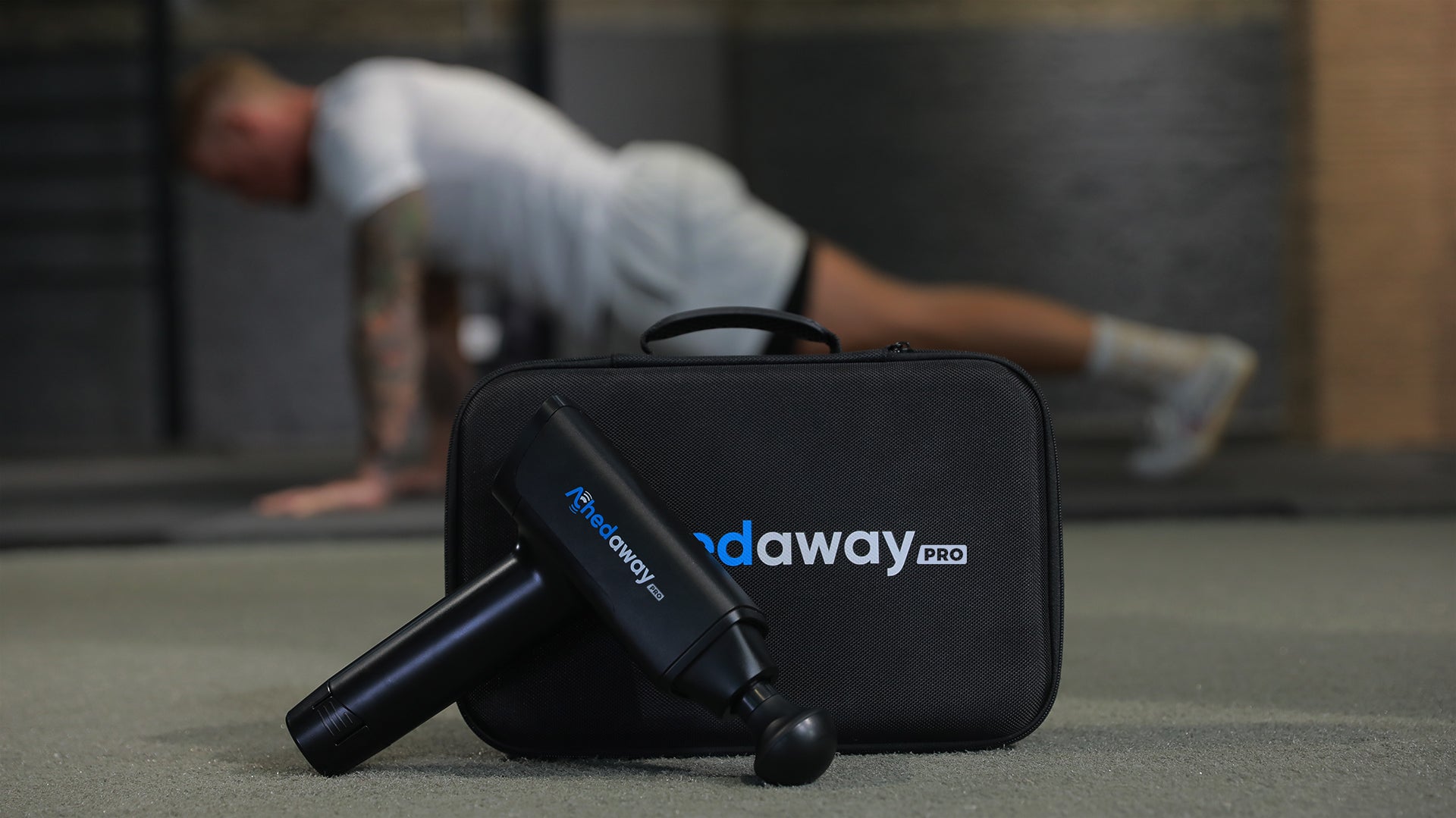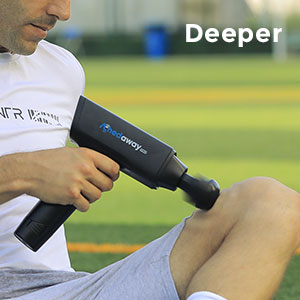 16mm Amplitudes
Built-With 16mm Amplitude, It has a 60% deeper percussiveness than other(10mm amplitude) Massage guns. It has an excellent structure with a high-torque motor that gives accurate percussion.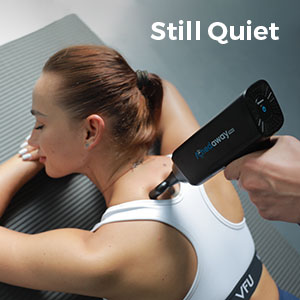 Powerful and still quiet
Achedaway Pro is quiet enough not to bother you or others. With Unique Quiet Glide technology and 26V Brushless high-torque motor, the working noise is only 40 dBs - 60 dBs.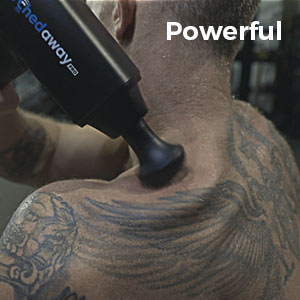 Long & Continuous battery life
3200 mAh Lithium battery, workouts with up to 3-4 hours of massage per charge, Not just rechargeable, it's also removable. Built-in Protection that allows it to switch off after 20 minutes of continuous use.
PRODUCT DESCRIPTION
Achedaway Pro Massage Gun is a handheld percussion and vibration massage device that increases your body's performance by promoting blood flow to specific areas, thereby reducing inflammation, muscle tensions and muscle soreness. The Achedaway Pro was modelled from its predecessor the, Achedaway A3 to be its finest version having, a better battery capacity of up to 3200mAh and an increased amplitude of 16mm.
The Achedaway Pro has been welcomed by many in various communities such as in the communities of massage therapists, physiotherapists, Chiropractors and the sport community users. The Achedaway Pro has been featured on various platforms such as cnet, massagadvise, with people having cheerful and different views on how it can help individuals out there. The Achedaway Pro is being used by different athletes. With different massage therapists out there incorporating the Achedaway Pro into their practices such as Dr Lianna Morrow, Dr Lin and Dr Jason Hooper etc with massage Schools such as London School of Massage incorporating the Achedaway Pro into their curriculum. The Achedaway Pro hasn't just stopped in these two communities, but it has also riched the athlete coaches and sports therapists all around the world, they are using the Achedaway Pro
1. Achedaway Pro with removable and rechargeable battery 2. Carrying Case 3. 4 different multifunctional massage attachments with 1. Specialized Soft head for anywhere you would have used an actual thumb. 2. Aluminum flat head for any parts of the body. 3. Bullet head for deeper tissue and trigger point. 4. Forkhead for neck and spine. 4. Chanrger
After consulting with many fitness specialists out there, the Achedaway Pro was designed with ergonomic factors in consideration to best suit its users. With different percussion speeds and its wide amplitude to suit different needs from muscle soreness to very sensitive muscles. From fragile people with sensitive muscles to the hardcore muscular guys, the Achedaway Pro suits them. The Achedaway Pro has become the number one companion for many Chiropractors, massage therapists as they are treating strains, sprains and chronic pain.
AC Charger: 110-240V 50/60Hz - DC26V-1A, Weight: 2.6 lbs / 1.2 kg (4.1 lbs/ 1.9 kg including charger and carrying case)